Pediatric dentistry focuses on the dental care and oral health of children. The pediatric dentist tends to the dental needs of children and this is much different than adult dentistry because children's teeth are very different in structure compared to those of an adult's.
We understand that children are more likely to experience anxiety when visiting the dentist more than adults. Even though your kids are just going for a routine check up they can experience anxiety and this is mainly because they don't completely understand how dental care works. Parents should choose a good pediatric dentist who is specially trained to deal with children during dental visits. They will know how to calm their fears by explaining at a child's level the importance of oral care and why they should visit their dentist.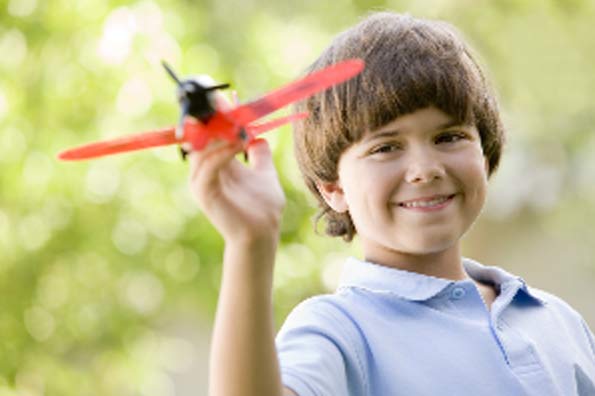 The First Dental Check Up
Your children should have their first dental check up around the age of 2 or 2 1/2. Some parents may find this a bit early but early detection of baby teeth problems such as malformation and tooth decay needs to be taken care of right away to avoid further damage to their teeth. This also the perfect age to teach your kids how to brush their teeth properly.
Pediatric dentists train at the American Academy of Pediatric Dentistry on how to take special care of young dental patients and see to children's dental needs in a way where they will get their message across but make it fun as well. When we adults visit our dentist it's normally to get a routine cleaning and check-up. But when kids visit their dentist, it is a lot more than a check-up and cleaning.
Educate your kids on proper dental care
The pediatric dentist will also educate children and their parents on dental habits that children have such as sucking their thumb and how it can cause damage to their teeth. This may be a normal habit that small kids have but they should know that it is a bad dental habit that can cause several dental issues like their teeth not being lined up correctly and sometimes lead to teeth falling out too soon.
Pediatric dentists try their very best to educate parents and their children on proper dental care. But it is still ultimately up to the parents to promote good dental home care and make sure that their kids brush their teeth after every meal, use dental floss regularly and more importantly eat the right kinds of food. Good nutrition is very important in preventing dental problems. Children who eat more fruits and vegetables will not have as many dental problems as children who eat junk food most of the time.
So choose a good pediatric dentist, choose Pomona's trusted dentist Dr. Changela to help your child get the best oral health care and avoid future dental issues.
Suffering from Dental Pain? Get Relief Today
Call for Same-Day Emergency Dental Appointment
909-344-3543
Dr. Changela and Mandeep Patel Is a Top Rated Emergency Dentists in Pomona

Pediatric dentistry Treatments in Pomona