Invisalign® is the new, discreet way to straighten teeth. Since this amazing new product was introduced, over a quarter of a million people have been treated successfully with Invisalign®. Rather than using metal brackets and wires to correct misaligned and uneven teeth, Invisalign® applies a series of transparent, smooth plastic aligners to the teeth.
Without the unsightly metal components or wires normally associated with traditional braces and other orthodontic appliances of old, you'll spend far less time in your dentist's office getting adjustments. Invisalign Pomona will also allow you to view your own virtual treatment plan when you begin so you can see how your straight teeth will look when your treatment is complete.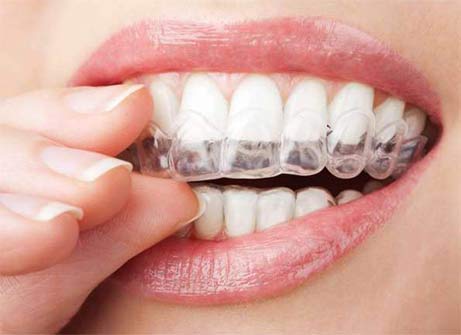 The Invisalign Process
Invisalign is recommended in order to correct orthodontic problems including:
Overcrowded teeth
Misaligned or crooked teeth
Problems with the bite, such as overbite, open bite, crossbite, or underbite
Costs of Invisalign
Now you're probably wondering, "This sounds great and all, but what is it going to cost me?" The cost of Invisalign®, surprisingly, is about the same as wire braces. Naturally, the degree of correction needed determines the final overall cost. Patients with only mild malocclusion can get away with as little as $3,500; other patients may have a higher cost. On average, the cost of Invisalign® for most patients is around $5,000. This is not to say that the procedure will be completely out-of-pocket; many dental practices offer special discounts, and other interest-free payment plans such as CareCredit®, in addition to dental insurance.
If you're really on the fence about Invisalign® as an option, the cost of the procedure is often balanced by the shorter treatment timeline, overall comfort, convenience, and it's non-intrusive effect on your appearance!
Consider Invisalign® aligners to get the beautiful straight teeth you've always wanted – wirelessly! Planning is crucial, and is focused toward fulfilling your needs as a patient. The best way to determine the best treatment program is to speak to your orthodontist, general dentist, or cosmetic dentist, who can offer advice as to whether Invisalign® is right for you.
Suffering from Dental Pain? Get Relief Today
Call for Same-Day Emergency Dental Appointment
909-344-3543
Dr. Changela and Mandeep Patel Is a Top Rated Emergency Dentists in Pomona

Why choose Invisalign over Traditional Braces?
Reasons for choosing Invisalign over traditional braces are:
They are invisible
They are less painful than the traditional braces
They do not aggravate your gums like traditional braces
Schedule of treatment is well-established since they are replaced every two weeks