Dental inlays and onlays are some of the strongest and most natural looking dental restorations available. After your mouth is numbed by anesthesia, we will prepare your damaged tooth in much the same way we would for a standard filling.
When the tooth has been prepared to our satisfaction, an impression is made and sent to a dental lab. You will be required to wear a temporary filling until the restoration is fabricated. With proper care, your inlay or onlay will increase your overall health and instill confidence for years to come.
Repairing damaged teeth back to health
Inlays and onlays may just be the best way to repair teeth that are not severely damaged enough to require dental crowns or implants. Available at our Pomona dental office, Pearl Dental Care are inlays and onlays in durable tooth-colored porcelain for a discreet and functional repair. If properly placed, an inlay or onlay will even strengthen your damaged natural tooth.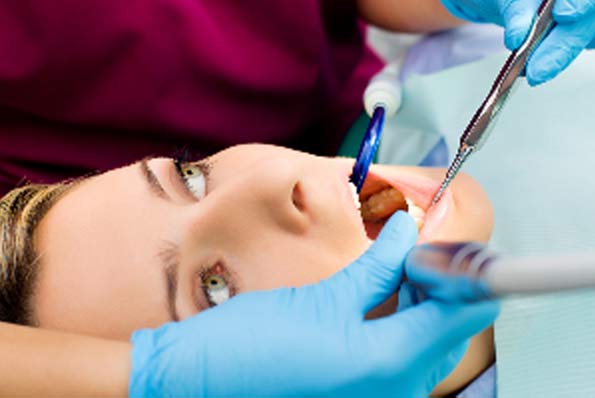 Dental Inlays and Onlays Pomona
Dental inlays are used to repair damage on the top surface of a tooth, while onlays are for repairing damage that extends to the top projections of the teeth or the cusps. Each inlay and onlay is created from a custom mold of your tooth to ensure a perfect and customized fit.
Inlays and onlays are sometimes used in place of dental fillings to repair damage caused by tooth decay. Inlays and onlays can also preserve more of your tooth's natural structure and reduce temperature sensitivity.
Suffering from Dental Pain? Get Relief Today
Call for Same-Day Emergency Dental Appointment
909-344-3543
Dr. Changela and Mandeep Patel Is a Top Rated Emergency Dentists in Pomona

Smile beautifully inside and out
Make your smile beautiful inside and out by having your teeth restored with dental inlays and onlays. If you ever felt shy to smile or laugh out loud due to other people people possibly seeing your old silver fillings, then porcelain inlays and onlays are best for you.
Dental porcelain inlays and onlays are a beautiful alternative to restoring damaged teeth back to health and will look exactly like the rest of your natural tooth.