Fluoride treatment helps prevent tooth decay especially for children and young patients of Pearl Dental Care in Pomona. Dr. Changela recommends the use of fluoride to prevent tooth decay because it helps the tooth be more resistant to the buildup of plaque and sugars. Since most children love sweets, fluoride treatment is strongly recommended.
Fluoride treatment can be applied to your child's teeth as a gel, foam or varnish. The amount of time fluoride should be in contact with your teeth depends on the overall condition of your kids oral health. In addition to receiving fluoride treatment at our Pomona dental office, your child can also get it from your oral hygiene products at home.
Fluoride is present in most toothpastes and mouth rinses. Take note that you can always consult with your kids dentist on which are best for your children's teeth.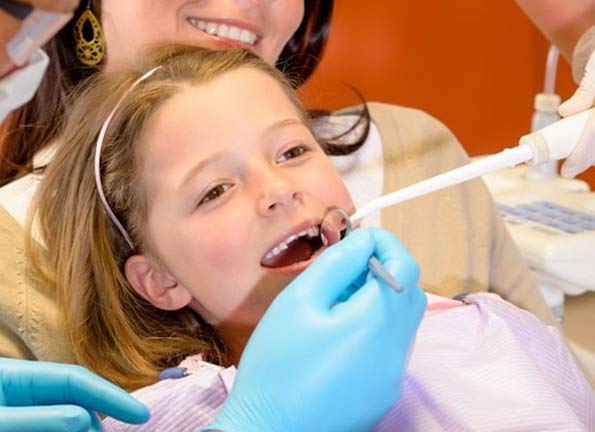 Fluoride treatment is often recommended for infants and children between the ages of 6 months and 16 years. It is during this time that their primary and permanent teeth are developing.
Fluoride treatment is not only for children because it helps treat the following dental issues:
Dry mouth
History of frequent cavities
Gum disease
Currently undergoing orthodontic treatment
With crowns and/or bridges
At Pearl Dental Care of Pomona, we give our best to provide you and your kids with the highest quality care, including the service of fluoride treatment. Remember to keep regular dental appointments at least twice a year. And always practice good oral hygiene routines daily to promote dental health in your homes.
You can contact our pediatric dentist in Pomona for more information on fluoride treatment at 909-839-1004