Restorative Dentistry Treatments in Pomona
Restorative dentistry involves carrying out dental restoration treatment processes on your teeth to cure every type of dental defects that may be causing you trouble. The treatment process of dental restorations includes filling of teeth for those who have gaps in their teeth.
Restorative dentistry is meant to make your damaged and worn teeth into proper shape and position. This dentistry procedure deals with restoration of oral and dental tissues of patients. This method can remove all the issues and ailments related to your teeth.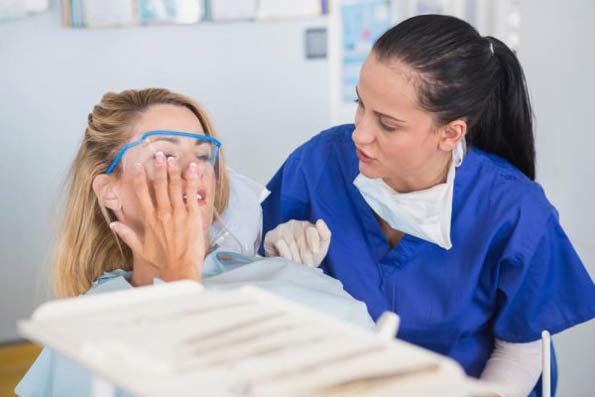 Restorative dentistry includes restoring a single tooth to full mouth reconstruction involving single, most or all of your teeth. Your trusted dentist will deal with opening your bite and reestablishing your entire chewing motion to proper functioning.
This can be achieved through simple tooth recontouring or small direct restorations by using a variety of restoration methods like inlays, onlays,porcelain crowns, fixed bridges, and porcelain veneers.
Suffering from Dental Pain? Get Relief Today
Call for Same-Day Emergency Dental Appointment
909-344-3543
Dr. Changela and Mandeep Patel Is a Top Rated Emergency Dentists in Pomona

Restorative Dentistry Treatments in Pomona