We will help you achieve the brightest smile you deserve
Everyone loves a bright, white smile. Today there are a variety of products and procedures available to help you improve the color of your teeth.
Stains may develop because of the food and drink we consume everyday like coffee, tea, chocolate, certain medications, and smoking tobacco.
With the proven in-office teeth whitening Pomona dentist, Dr. Changela offers, we will help you prevent your teeth from staining and achieve your desired level of tooth brightness.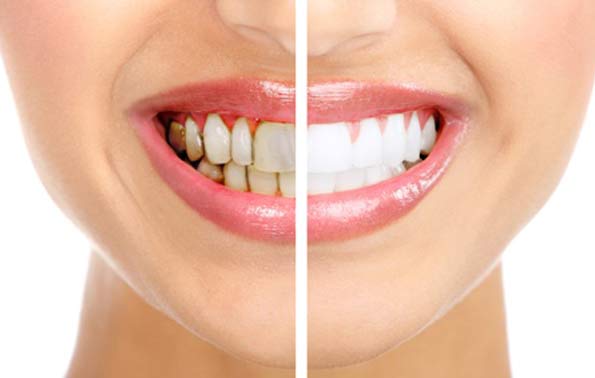 When is teeth whitening recommended?
Most patients that have tooth discoloration are candidates for professional teeth whitening. While teeth whitening can be a stand-alone treatment, Dr. Changela also performs teeth whitening as a complement to other cosmetic and restorative dental procedures.
An example is when a patient receives porcelain veneers or bridges, the patient may want to whiten their natural teeth as part of a treatment to further enhance their overall smile.
Suffering from Dental Pain? Get Relief Today
Call for Same-Day Emergency Dental Appointment
909-344-3543
Dr. Changela and Mandeep Patel Is a Top Rated Emergency Dentists in Pomona

The benefits of teeth whitening
Professional teeth whitening provides results that cannot be achieved with over-the-counter teeth whitening treatments. The benefits of teeth whitening include:
The tooth enamel is brightened several shades to achieve even white teeth
Complements dental restorations
Better confidence in smiles knowing teeth are evenly white and bright
Ready to have the bright and evenly white smile you've always dreamed of? Call us today at 909-839-1004.