Dental crown is best prescribed when a tooth or teeth are too badly decayed, broken or cracked. Crowns are normally needed for teeth that have had root canals and are also placed on dental implants for a more natural looking tooth replacement.
Dental crowns can be made entirely of gold or porcelain fused to a gold substrate for strength and beauty. However, with new technology, crowns can be made entirely from high-strength ceramic and porcelain for a more natural look and beautiful cosmetic results.
Dental Crown
If tooth decay or damage is so extensive that veneers, direct composite bonding or other general dental treatments aren't applicable options your Pomona dentist Dr. Changela will recommend dental crowns. Crowns can be fabricated in dental laboratories or in your dentist's office but this is depending on the crown material.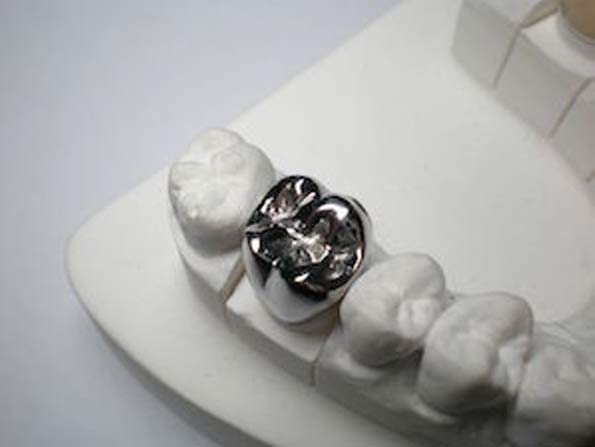 During the crown consultation, we will take impressions of your existing tooth as a basis for creating the shape and size of your crown restoration. If dental crowns will be used as part of a smile makeover, these impressions will be used as models for designing the new length, shape and alignment of your teeth, so that you can have a preview of your new smile.
Your Pomona dentist also will discuss with you the tooth preparation process, as well as your options with regards to local anesthesia and sedation dentistry, if necessary. If your dental crown treatment involves placement of a temporary crown, your dentist will advise you of how long you will need to have the temporary crown in place and what hygiene steps to take to ensure its best functionality.
Suffering from Dental Pain? Get Relief Today
Call for Same-Day Emergency Dental Appointment
909-344-3543
Dr. Changela and Mandeep Patel Is a Top Rated Emergency Dentists in Pomona

After treatment care
After your permanent dental crown is placed, we will give you guides on how to take care of your new restoration. In general, you must maintain proper oral hygiene habits by brushing at least twice daily and flossing at least once a day. These oral health practices will help to remove plaque from the area where your dental crown meets the gum, and further prevent dental decay and gum disease.
With proper care, your new crown will increase your overall health and instill confidence for years to come.