Meet Pomona's Trusted Dentists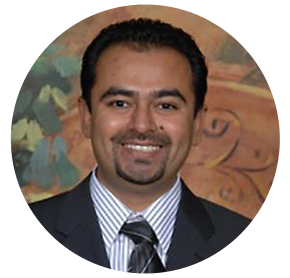 Dr. Bhavin Changela, DDS
Pomona dentist, Dr. Bhavin Changela graduated from GDCH, India in 2000. After moving to California he immediately attended University of Pacific (UOP) to complete California Dental Board examinations. He would complete certificate course in straight wire orthodontics from Progressive Orthodontics. Dr. Changela then attended special course provided by Boston Implant Institute for surgical implant and reconstructive surgeries.
Dr. Changela is member of American Academy of Implant dentistry (AAID), Academy of General Dentistry (AGD), American Academy of Cosmetic Dentistry (AACD), American Dental Association (ADA), California Dental Association (CDA), Tri-County Dental Society, and Indian Dental Association (IDA).

Dr. Mandeep Patel
Pomona dentist, Dr. Mandeep Patel graduated from , India in 1999. He attended University of southern California (USC) to complete California Dental Board examinations and mini residency in cosmetic Dentistry. As your dentist he believes in providing comprehensive, step-by-step care and recognize that your needs as a patient are unique.
He is willing to take the extra effort to listen to your concerns and make your dental experience a positive one. He is member of ADA, CDA and IDA.